Three Studios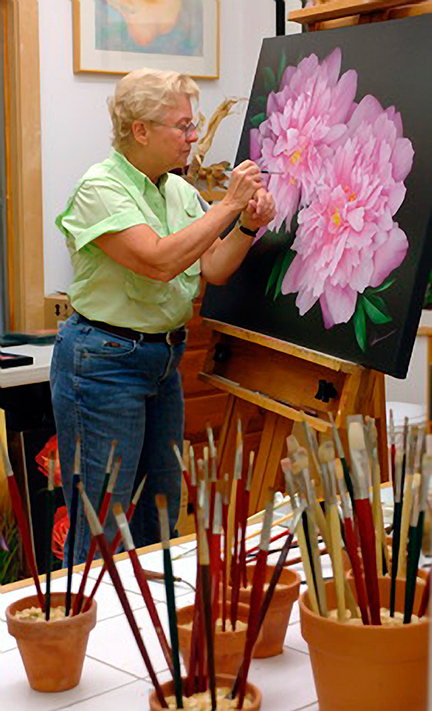 Painting studio
This is one of three studios in which I create my Fine Art. All wet media painting is created using this dedicated working studio.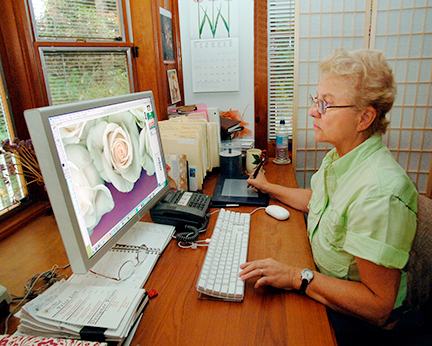 Digital Studio
My digital studio is networked to the computer in the printing and production studio.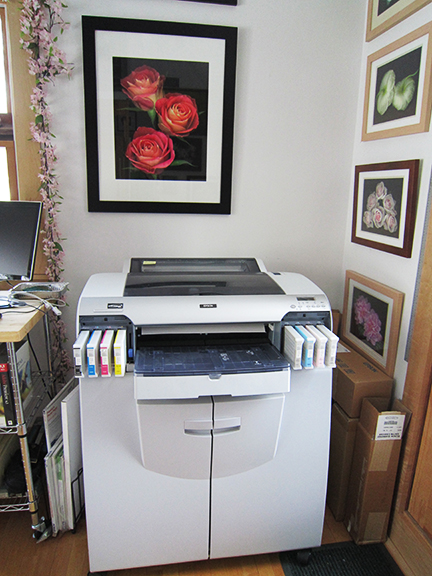 Printing and Production Studio
In my production studio I do my digital printing, matting and framing.
In my Northport NY address I have three distinct studios for creating Art work.
The Digital Studio: This is a Mac centered workspace with all hardware and software at Professional quality level. The work created digitally in this main floor studio is networked directly with the Printing and Production studio located on the second floor. State of the Art WiFi with firewall protections, monitoring of systems and backups, both local and remote, are executed by our in-house systems engineer.
The Painting Studio: All wet and dry media are worked on in this second floor Painting Studio. Oil painting, Watercolor, Acrylic paints and gels and all wet media are employed here as are the dry media of graphite and colored pencil. The studio has color corrected lighting specifically designed for color matching. Ample display space offers a true gallery experience.
The Printing and Production Studio: Digital files are sent to this studio for printing on two large format Epson printers driven by a networked Mac computer. Matte preparation, canvas stretching and framing are executed in this studio. There is walls are used for display of Custom painting and framing options.
Studio tours are regularly scheduled. For an appointment please contact the Artist, Mary Ahern on our contact link or call the studio at: 631-757-9459