Mary Ahern is a classically trained American Artist who is stretching the boundaries of her mediums with innovative techniques, giving us new avenues to explore the meaning of art & its relationship to our lives.
….Allison J. Cruz • Executive Director • Smithtown Arts Council
Show Schedule
NPT POP UP Gallery
77 Main St.
Northport NY 11768
June  Thru July 4th Weekend, 2015
Open Fridays & Saturdays from
10am-6pm
Sundays from noon til 5pm
Sponsored by the Northport Arts Coalition and The Firefly Artists
Opening Reception Saturday June 13th from 6-9pm
Meet the Artists Friday June 19th from 6-9pm
---
Saturday Art in the Park
Saturday, July 11, 2015
10:00am – 5:00pm
Foot of Main Street in Beautiful Northport Village overlooking the harbor.
Come by boat, car, motorcycle, bike or by foot, but come to enjoy the day with Artist's, Artisans, Dance performances and Poets at the Mic.
---
Whisper Vineyards
485 Edgewood Ave.
St. James NY 11780
p. 631-257-5222
Featured Artist for the Spring Season!
March, April, May & June 2015
Vibrant Photo-Realistic Floral Paintings.
For additional info visit my "Show Schedule " link.
---
 Thank you for visiting me here at my website.
With a lifetime in the Arts, I have a broad versatility in both Digital & Traditional mediums. A relentless curiosity is the driving force behind my exploration of technologies, surfaces, paints, imagery and their combinations in the creation of my Art.
Intense concentration on my subjects allow me to bringing forth their essence, be they people, pets, plants or places.
When creating Custom Portraits for clients, I work collaboratively with them in order to achieve the Art that represents our mutual visions.
My Floral paintings are available in a wide assortment of sizes and surfaces. These paintings and prints are available through a variety of sources.
Please don't hesitate to contact me for all inquiries. I'd love to hear from you.
---
 Are you a Gardener? Do you entertain outside? Do you love flowers?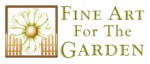 You will be interested in my Fine Art for the Garden, weather resistant, garden-tested aluminum prints for all year outdoor decor. Bring your indoor style to the great outdoors.
Visit my Fine Art for the Garden Website!
---
---
This is what Allison Cruz, Executive Director, Smithtown Township Arts Council had to say about the "Outside the Box" Exhibition in which I was invited to participate.
Today's artists are stretching the boundaries of their art…experimenting with new modes of display…embracing several media to reinvent their artwork…combining and working across disciplines. Outside the Box will feature four Long Island artists who are stretching the boundaries of their mediums with innovative techniques, giving us new avenues to explore the meaning of art and its relationship to our lives.
---
or call me at  631-757-9459
---
Custom Work Welcome!