The Pause That Refreshes – Gardening in The Winter
My thermostat read 10° last night so when it's that cold I tend to warm myself by planning what I will be doing this coming year in my garden. It is the calm before the storm.
I like to read so with a hot cup of coffee and sometimes a blanket over my lap I settle down to a good book of how others tend their gardens seeking inspiration and camaraderie. I read new books but often I like to reread those of old friends I have in my library. Christopher Lloyd's "The Well-Tempered Garden" is a perennial (hee hee) favorite. Other authors are: Dominique Browning, Joe Eck, Nancy Goodwin, Allen Lacy, Fred McGourty, Henry Mitchell and Vita Sackville-West.
For more technical information and garden planning I read Michael Dirr for woody plants and Allan Armitage for perennials. If you'd like to replant a garden with a more natural look I read the work of Piet Oudolf, the Dutch plantsman.
Reading Garden Blogs online are a path to many hours spent without realizing that spring is around the corner or dinner needs planning. I read a few regularly.
Garden Rant is written by 5 different authors and covers amazing amounts of gardening, history and controversy.
Try them at: http://gardenrant.com.
To give myself some ideas and recipes, I always turn to my favorite gardening blog written by Margaret Roach, A Way To Garden. Formerly a Newsday garden writer and the garden editor for Martha Stewart Living, Margaret has, among other wonderful advice, a monthly chore list, which is written for where she lives and gardens in zone 5. This is colder and therefore sometimes slightly later than we are here in our toasty zone 7.
You can find this gem at http://awaytogarden.com.
I was going to list all the various sources for gardening catalogs that will take over your budget and common sense but I'll just post here Margaret Roach's resource page, which says it all.
http://awaytogarden.com/resource-link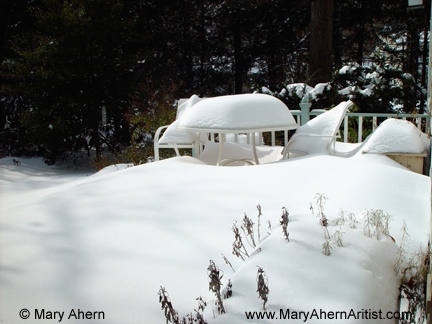 Sit down, take a deep breath, rest, relax and learn, since before you know it we'll be out digging holes again!